2023 Chevrolet Silverado vs. 2023 RAM 1500 In Havre, MT

2023 Chevrolet Silverado 1500 vs. 2023 RAM 1500 in Havre, MT
All right. You've decided that you want a full-sized pickup truck for your next vehicle. There are several great models in this segment, but discerning shoppers often end up with the Chevrolet Silverado 1500 and the RAM 1500 at the top of their lists. These are both tough, excellent trucks, but the 2023 Chevy Silverado comes out on top in some key areas that make it the clear winner in this comparison.
Performance
The thing about the 2023 Chevy Silverado is that it just gets stuff done. When you need a truck that's a reliable heavy hauler, the Silverado 1500 beats the RAM 1500 in both towing and hauling capacity. This is an apples-to-apples comparison, too. We're not just talking about the top-level Silverado vs. the base RAM. Instead, we're looking at the top levels of what both vehicles can do when it comes to really putting in the work. When properly equipped, the Silverado can tow up to 13,400 pounds, and haul 2,280 pounds of payload.
By comparison, the RAM 1500 is still a strong truck, but at its best can only tow 12,750 pounds. To be fair, the RAM does have a 20-pound edge when it comes to payload, able to haul 2,300 pounds at its maximum capability.
Advantage: Chevy Silverado 1500
Interior Features
Here's one of the areas where your personal preference really comes into play. If you want a truck that's got all the bells and whistles in its interior, the 2023 Silverado really delivers. With Bluetooth capability as well as Apple CarPlay and Android Auto, available factory navigation systems and rear-seat USB Ports, wireless hotspot, and the Multi-Flex tailgate option that makes the Silverado and anywhere-on-the-go office, Chevy has outdone itself with the interior of the 2023 Silverado.
By comparison, the 2023 RAM 1500 has undergone a light refresh that still leaves it feeling a step behind the Silverado's capabilities. However, the RAM's interior quality is very good, and the ride is too, due to its use of coil springs rather than leaf springs.
Advantage: Chevy Silverado 1500
2023 Chevrolet Silverado 1500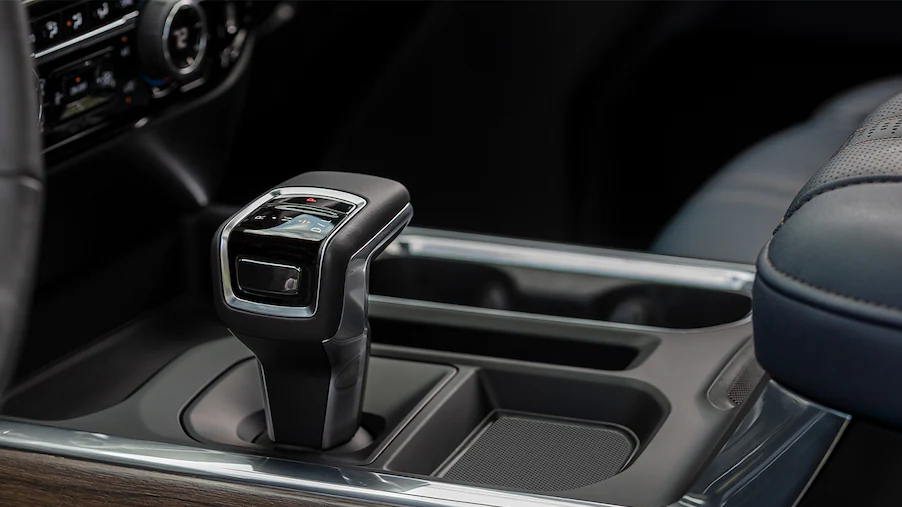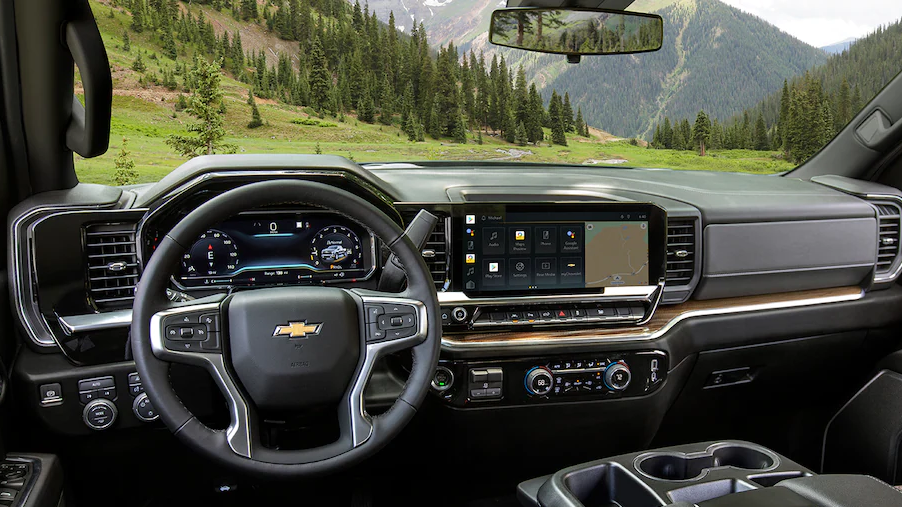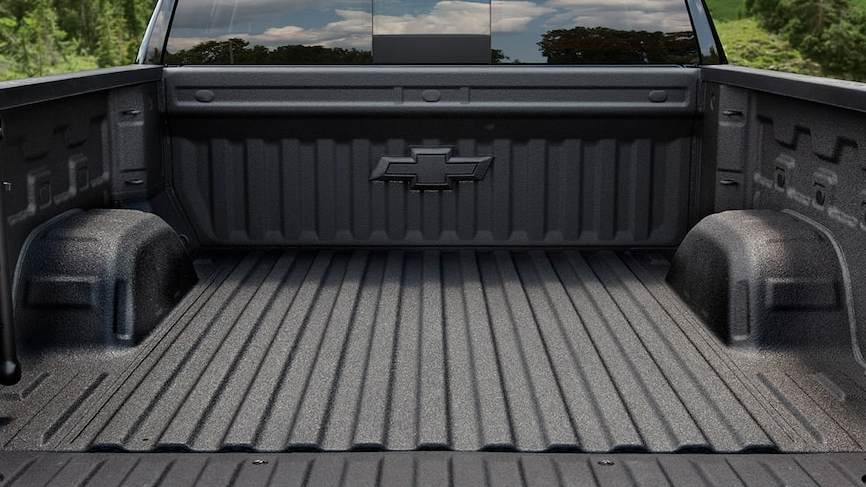 2023 RAM 1500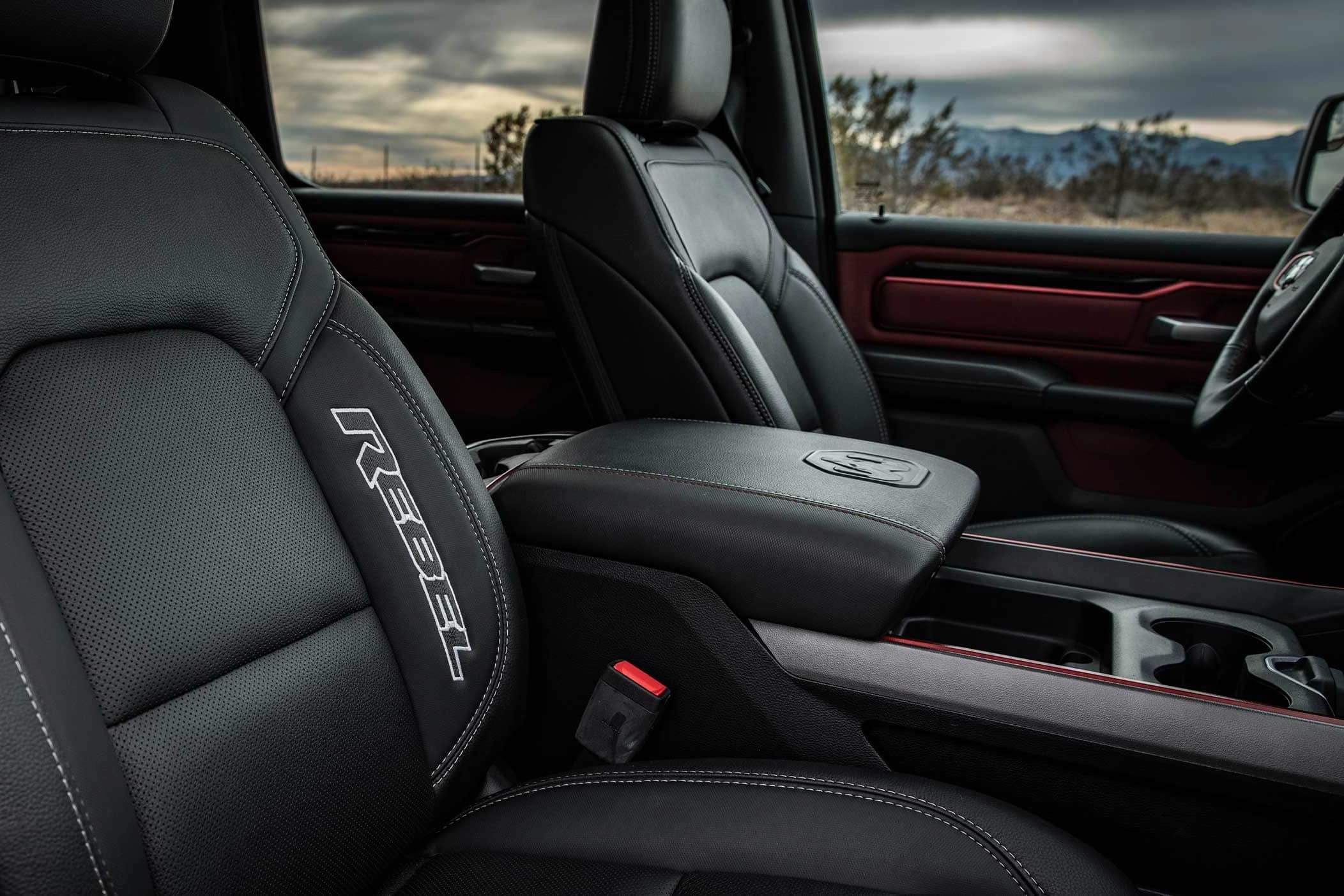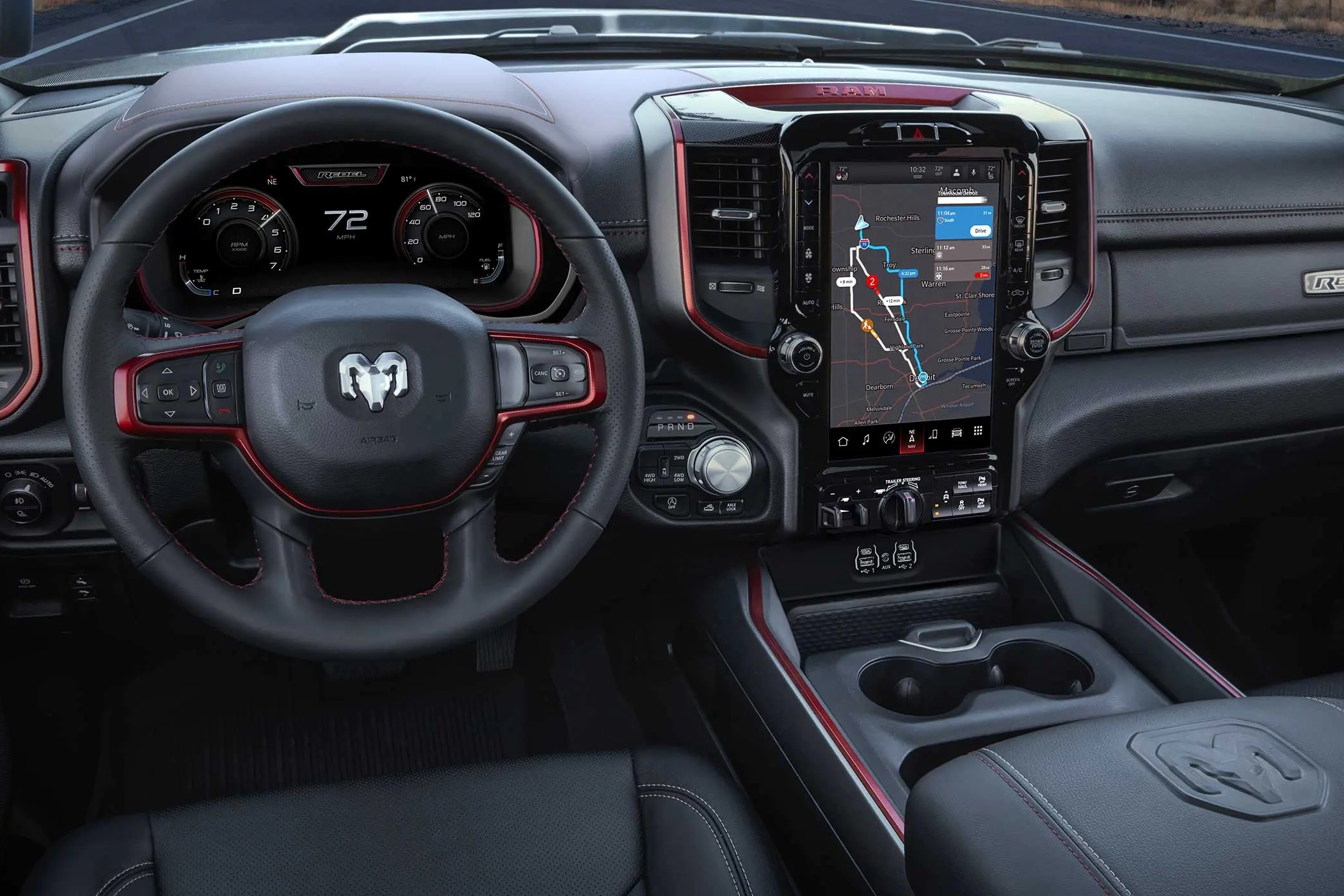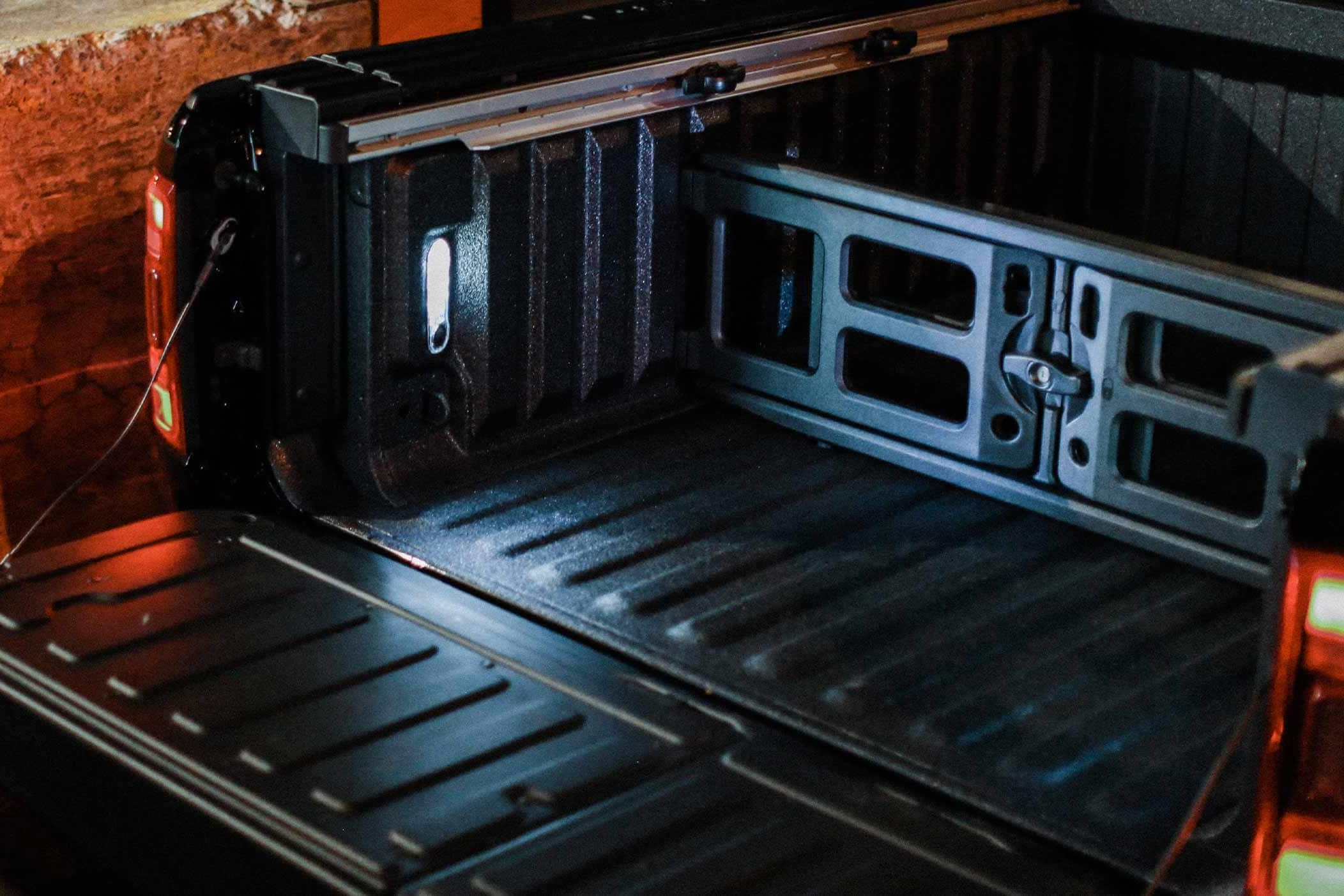 Customization Options
Here's where the Chevy Silverado 1500 really separates itself from competitors. The Silverado – much like its sister model, the GMC Sierra – offers unmatched customization due to the variety of engines, cab options, and truck bed choices. The array of opportunities that you have when purchasing a brand-new Silverado 1500 just can't be matched. Whether you're looking for a crew cab with a short bed, a single cab with a long bed, or a double cab with a standard bed, the Silverado has you covered with at least five configurations to choose from. With four engine options, it's easy to narrow down the choices of powertrain and find the correct one for you.
It's a plethora of options which enable you to truly build a Chevy Silverado that fits your needs. And in today's world, that level of personalization is hard to come by. We're proud of our efforts to make a Chevy that's a good fit for every buyer.
Advantage: Chevy Silverado 1500
Find the 2023 Chevy Silverado 1500 at Tilleman Chevrolet
This contest is one that was won by inches, and while the contest was close, we're confident you'll feel the same way once you see the 2023 Chevy Silverado for yourself. With its brawny towing performance, its state-of-the-art interior and Multi-Flex tailgate, as well as its bounty of customization options, we know you'll love the latest Silverado. To find out more about why the 2023 Chevy Silverado 1500 is the best light-duty truck for you, feel free to contact us at Tilleman Chevrolet today and see the difference for yourself!